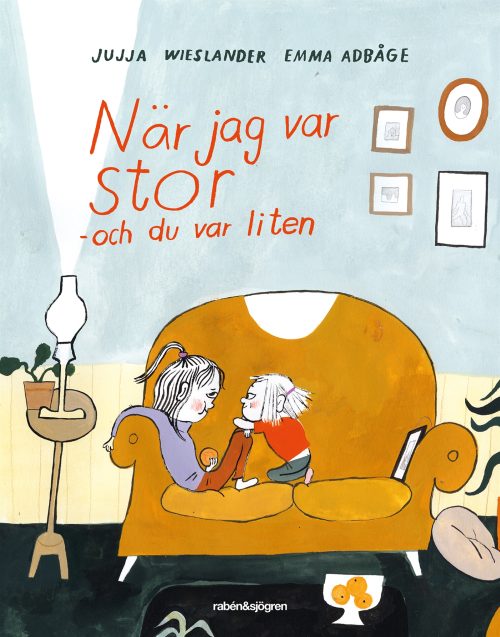 When I was big and you were little
Text: Jujja Wieslander
Illustrations: Emma AdBåge
Rabén & Sjögren, 2021
Isn't it unfair to always be the youngest? But in the book When I was big and you were little, author Jujja Wieslander and illustrator Emma AdBåge turn the concept around – they tell about when things were just the opposite.
"Why aren't I in that photo?"
"You weren't around then."
"What does that mean, I wasn't around?"
"You weren't born then."
"OK, but I must have been somewhere?"
"How would I know? You must have been somewhere else."
Jujja's comment about the book:
Everyone who has a sibling can identify with this book. Like that business about being the youngest. No matter how many birthdays you have, you never catch up! You just have to start using your imagination. I wanted to write about my own fantasies of having a younger sister. 'When I was big and you were small' was a catch phrase, a game of make-believe I used to bug my big sister with.