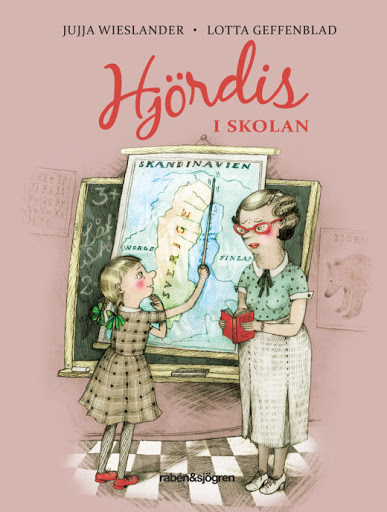 Text: Jujja Wieslander
Illustrations: Lotta Geffenblad
Rabén & Sjögren, 2019
There's a scraping of chairs and a sigh goes through the classroom. Then it gets quiet as everyone starts writing and drawing and erasing. The school class has a special smell to it. I look out the window. 'Yes, of course, this is what it's like at school,' I think.
The summer holiday is over, and Hjördis is back at school. It's both exciting and sorrowful. She struggles with getting the courage to get up in front of the class, to read aloud and to want to play with both neighbourhood friends and friends from school. But what's going on with Birgitta B? Why is the sewing teacher being so mean to her?