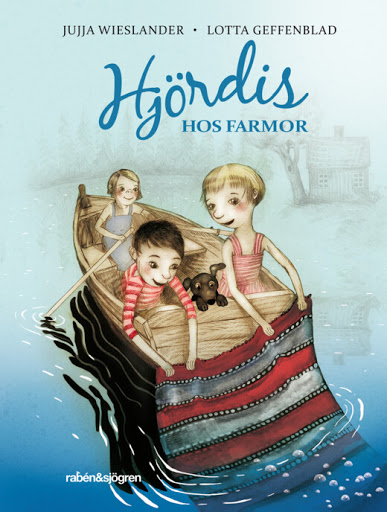 Text: Jujja Wieslander
Illustrations: Lotta Geffenblad
Rabén & Sjögren, 2018
The sun is shining right in my face. It grows completely silent all around me, all I hear is the trickle of the water along the side of the canoe. I lift the paddle and lay it across my knees. The canoe just glides along. I close my eyes against the sun. Summer holidays at last! Hjördis and her cousin are at her grandma's cottage in the country. Most of the time they go swimming. And bicycling, building tree houses and playing and playing. They have some adventures as well. Maybe Isabella will come too. When Hjördis thinks about Isabella her whole body gets tingly.